Candle Maker Sparks New Flame in Market, Assisted by CCCC Small Business Center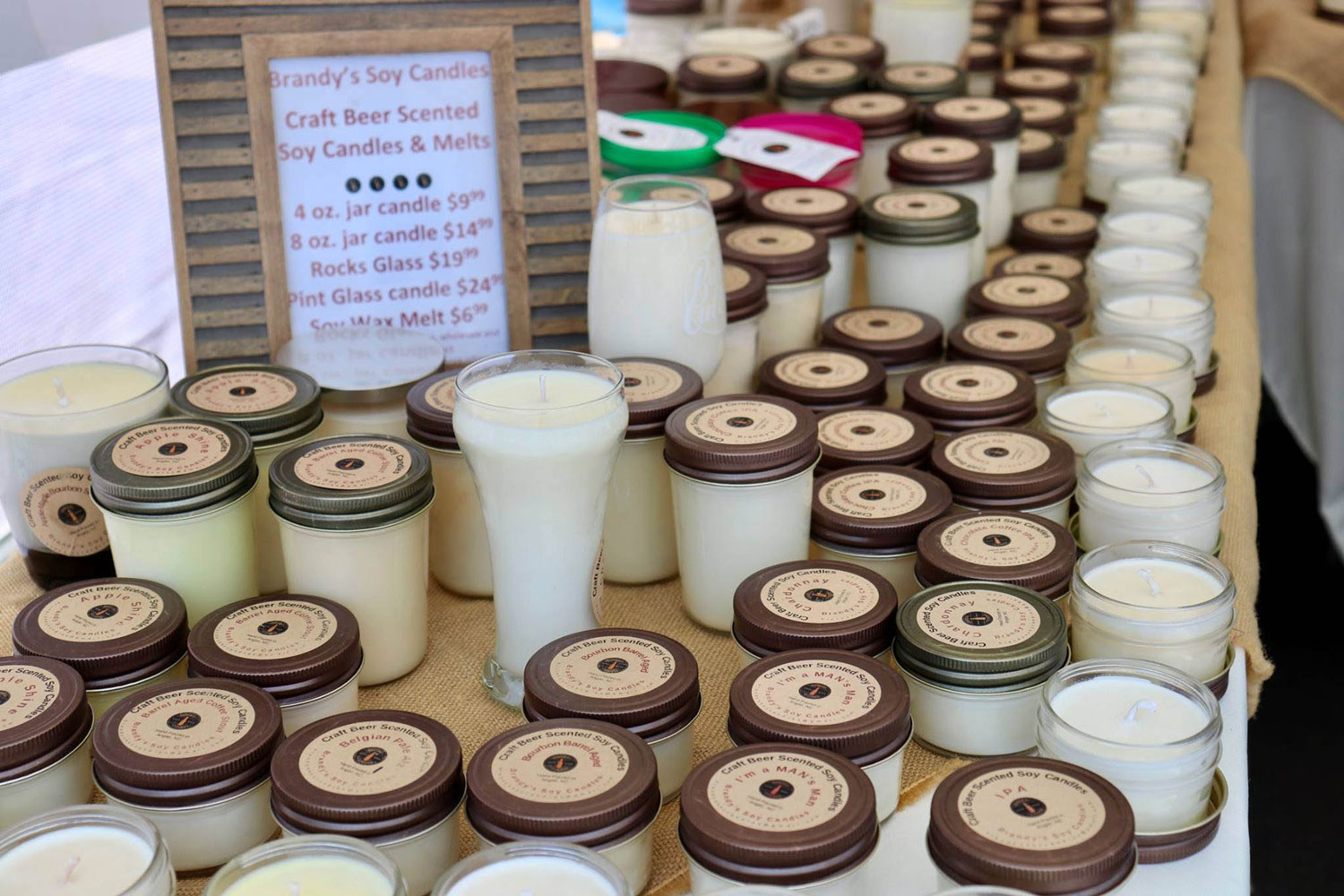 From a hobby to a growing business, Brandy Mutchler of Angier has taken the candle market to a new level.
While a veteran in the dental industry, Mutchler wanted to expand her realms and went back to school to study business. It was then that she started pouring candles into sanded wine bottles to make extra money while in school. This process took time and was tedious. Brandy knew there had to be a better way. It was then she met a local bar manager who gave her pint glasses to pour her candles into. "When they started selling, a lot, I realized craft beer candles was a niche and decided to start a business," said Brandy.
Selling in local breweries across the Triangle area created a buzz about Brandy and her candles. Soon, Brandy's Soy Candles was becoming well-known. Brandy was enrolled in school for several months before deciding to move forward in the candle business. "It was never really a conscience decision, I just kind of ended up running a business when it grew to where I was working on it more than I wasn't," said Brandy.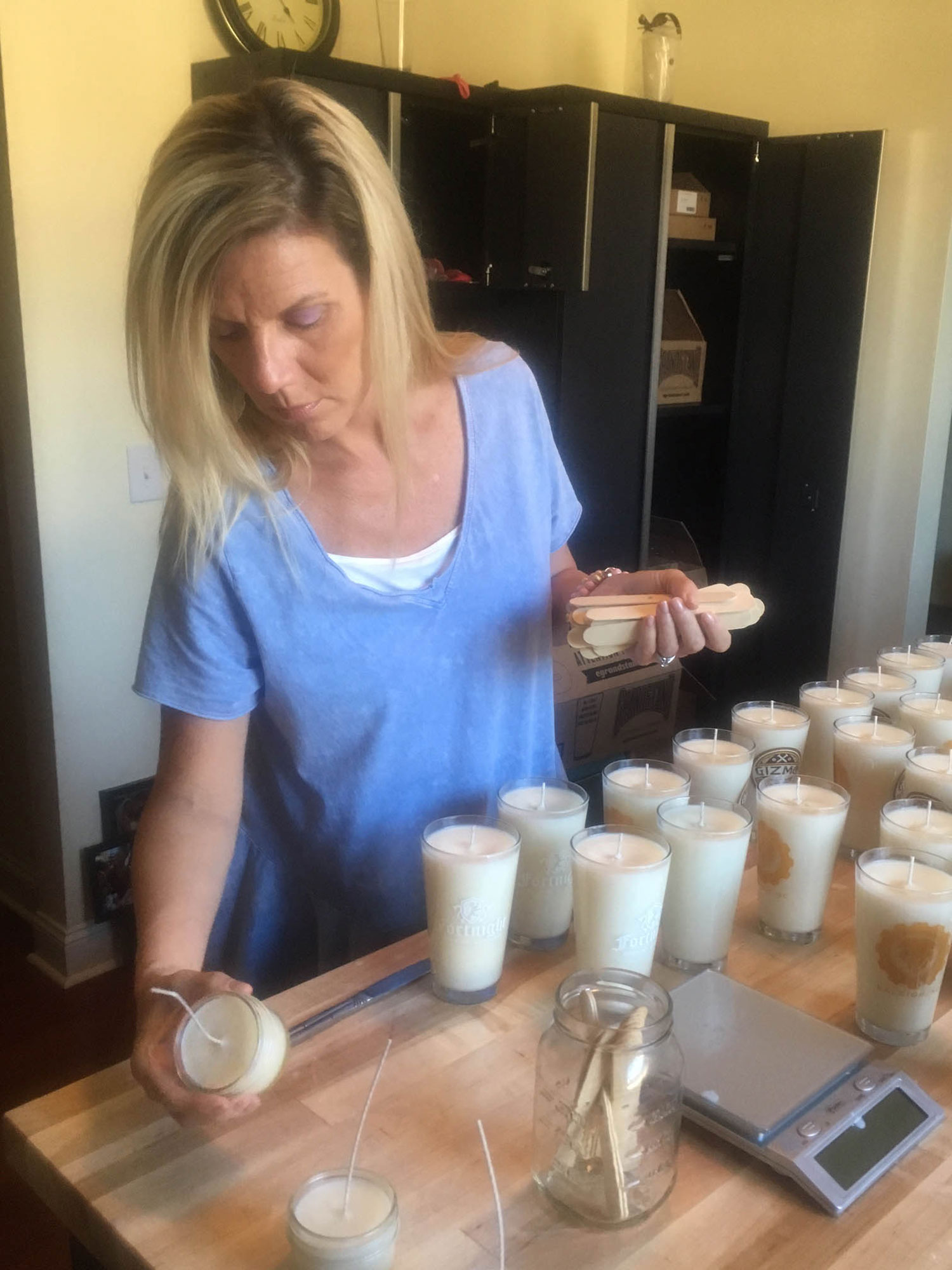 While establishing her business, Brandy branched her line of candles from breweries to popup markets across central North Carolina. She has recently added candle making parties to her area of expertise and enjoys sharing her craft with others.
When asked if she had hesitations when starting the business, Brandy states, "If you don't have hesitation there is no risk involved, and if there's no risk, your heart won't be in it." Every day is a new day with its own set of challenges, but to Brandy it is also exciting. While building her brand and setting goals, Brandy was also overcoming her own hesitations. Through talking with others and sharing her story, she became more confident in both herself and her product.
As her business continued to grow, Brandy sought assistance from the CCCC Harnett County Small Business Center. "Mari-inetta (Pavlic, CCCC Harnett SBC Director) is amazing. She cares about me. She has great advice for me. She listens, and I believe she has been invaluable to helping me hit the reset button when things feel like they are spinning out of control," said Brandy. Along with one-on-one counseling, Brandy credits the webinars the Small Business Center offers in helping her reach new goals. "I love being able to work while the webinar is on in the background," said Brandy.
The craft beer inspired soy candles are fragrant and burn clean. Scents such as Hard Cider, Apple Maple Bourbon, and Hibiscus Ale can fill any room with a soft fresh scent. The packaging is rustic and simple. Many men enjoy the candles for their offices and man caves and women enjoy the scents as well.
Find out more information on the Brandy's Soy Candles website or email to brandyssoycandles@gmail.com.
For more information on the CCCC Small Business Center in Harnett County, visit the SBC website or call 910-892-2884.
Published: