Two Downtown Businesses Set to Open in August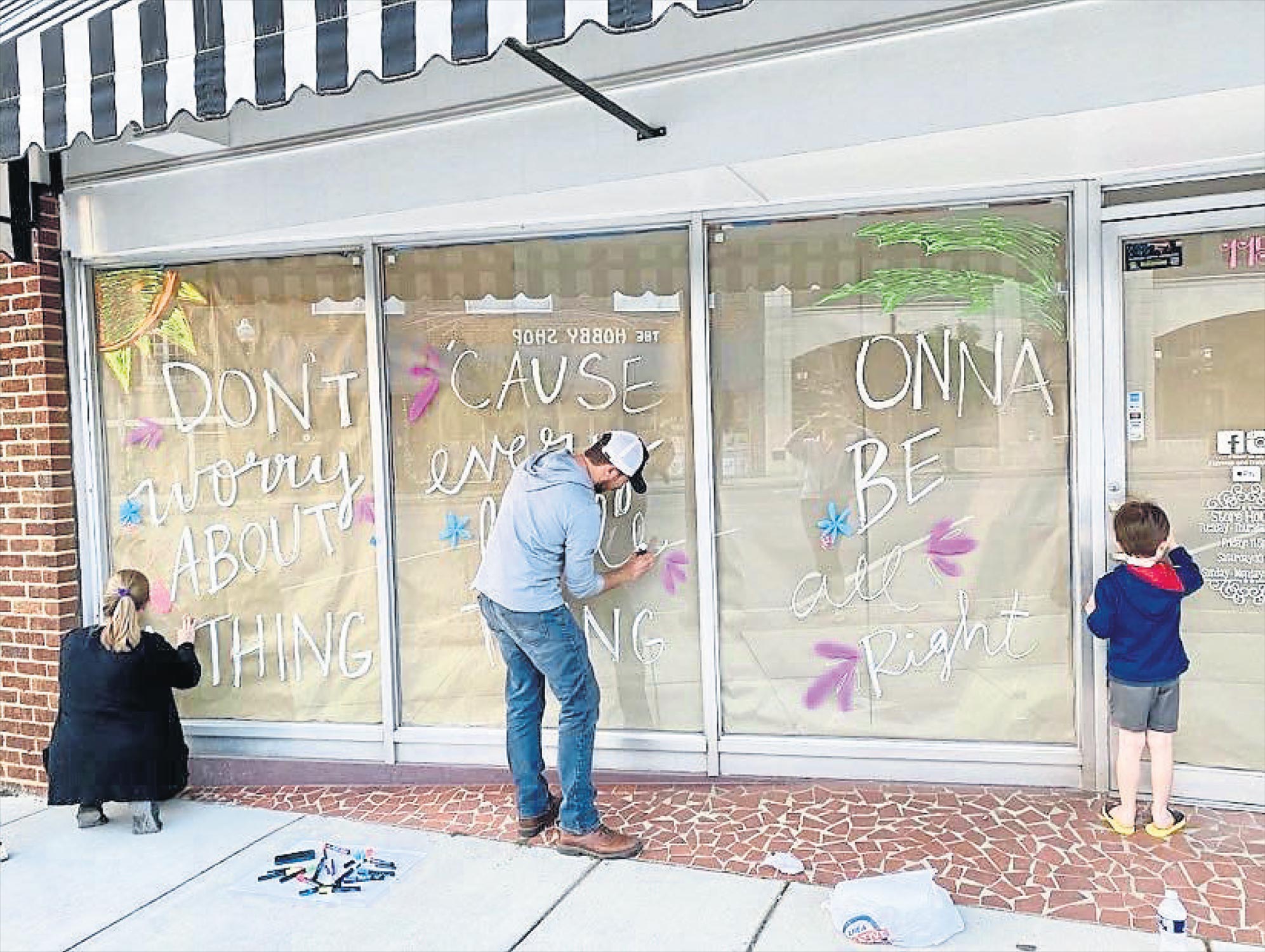 Two new businesses are expected to open in downtown Sanford in August, a yoga studio and a clothing boutique.
Seva Yoga Studio will open on Wicker Street in what was formerly George Norman Antiques & Collectibles. Studio owner Jan Badgett-Smith said she planned to open in May, but had to push back the date due to the coronavirus pandemic.
The day of the studio's opening depends on when Gov. Roy Cooper eases COVID-19 restrictions on gyms and other fitness centers, Badgett-Smith said. She hopes to open Aug. 1.
The part-time yoga teacher has thought about opening her own studio before, but wasn't sure how to go about it, she said. So in January, Badgett-Smith enrolled in the Real Investment in Sanford Entrepreneurs program, which helps aspiring entrepreneurs develop a concrete business plan.
Around the same time, the building at 235 Wicker St. opened up, so "it was really just perfect timing," Badgett-Smith said.
The building has already been cleaned and repainted. All that's left is to move in furniture and "make the space my own," Badgett-Smith said. She expects to offer 2-3 classes per day for people with a range of skills, from beginner to advanced.
There is currently no yoga studio in the downtown corridor.
"I hope that it will really serve as kind of an oasis," she said. "A place where people can escape a little bit from the business of their day to day life. I want to make it a really serene and peaceful environment."
Another new business, High Cotton Couture, will open on South Steele Street in August, according to owners Maggie and Luke Cranford who also participated in the entrepreneur program. The building has housed two clothing stores in past years — first Cute Closet and then Plum Crazy.
Maggie worked in both boutiques before they shut down, she said. She's always had a passion for fashion.
"I love clothes, I love fashion, I love the styles," she said. "There's a need to bring different styles and different brands to us. Sometimes I think living in a small town, we don't really get that opportunity unless we want to order online."
Luke said the RISE program helped them find their footing in the business world.
"There's a lot of stuff I didn't even take into consideration," he said. "You have an idea, you have a dream — the RISE program teaches you, you can do that, but you have to think of this."
The building is currently under renovation. The goal of the renovation is to give the space a "facelift" while preserving the original architecture, Maggie said. She's been ordering inventory for the past several months, which "has really satisfied my shopping addiction," she said.
All that's left to do is finish the renovation and put in shelving and clothing racks, Maggie said. She plans to sell about 95% clothing and 5% accessories in the boutique, she said.
Reach Reporter Jasmine Gallup at 919-718-1217.
Published: with permission from The Sanford Herald