RISE Program Launches Another Small Business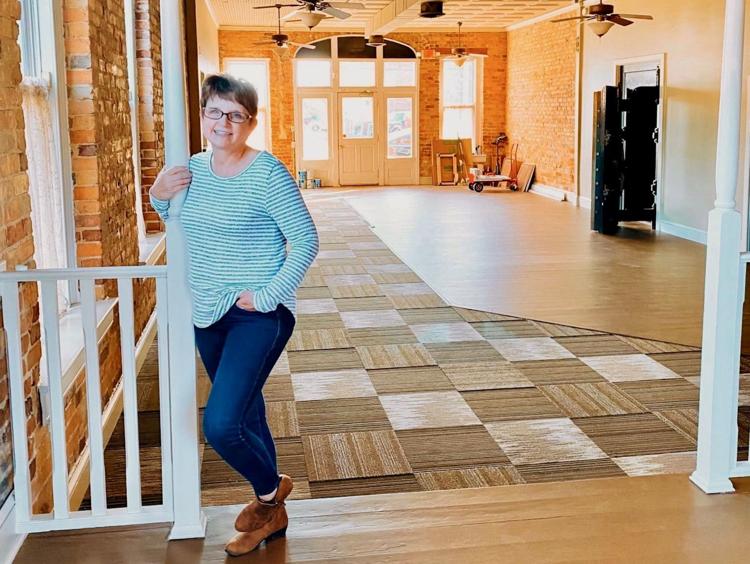 A new catering business will soon open in downtown Sanford thanks to a $5,000 grant from the city's Real Investment in Sanford Entrepreneurs program.
GiGi's Creations is set to open Feb. 1 in the historic city hall building at 143 Charlotte Ave. Owner Angie Mundy is a graduate of the RISE program's second class and beat out 11 other entrepreneurs in her course for the grant. Those interested in attending the course submit a business plan and 12 are selected by the Sanford Area Growth Alliance to participate in the free classes.
Offered in conjunction with Central Carolina Community College's Small Business Center, the eight-week program aims to help aspiring entrepreneurs develop a concrete business plan. Graduates of the first class opened several downtown businesses, including Seva Yoga Studio on Wicker Street and High Cotton Couture on South Steele Street.
Gigi's Creation will offer custom charcuterie boards and catering for both large parties and family meals, Mundy said.
A dental hygenist by trade, Mundy spent her evenings in class learning the fine details of business ownership.
"They have a lot of really good information," she said. "There's just a lot of things you don't really think about until you go through the process."
Mundy said she's always had a love for food preparation, having grown up cooking with her mother and grandmother. She'd thought about opening her own business, but never expected she could someday quit her full-time job and take the plunge. After years of cooking for friends and neighbors, though, Mundy's hobby grew into a full-time enterprise.
"I've done food for a long, long time. I'd have friends and family approach me and say 'Hey, can you do my wedding?' " Mundy said. "So word got out and what was just a little hobby has just exploded."
Other graduates of the RISE program are also using what they learned to grow their businesses.
Cassidy Hare, who has been printing vinyl decals, logos and apparel since 2017, said she's applying the information to expand her online business, Lemon Springs Vinyl Queens. The program, she said, helped her figure out her next steps.
"It really helped me tax-wise, accounting-wise. They put me in the right direction to get myself organized," said the 21-year-old entrepreneur. "They gave me all kinds of little tips and pointers and even showed me software, which is really great, to organize my finances."
She hopes to someday become a "one-stop shop" for small business owners, designing logos and printing stickers, wraps, banners and other merchandise.
"I'm feeling a lot better about how things are going," she said. "I'm excited. I can't wait to see what it turns into."
Published: with permission from The Sanford Herald